Welcome to Fletcher Park Inn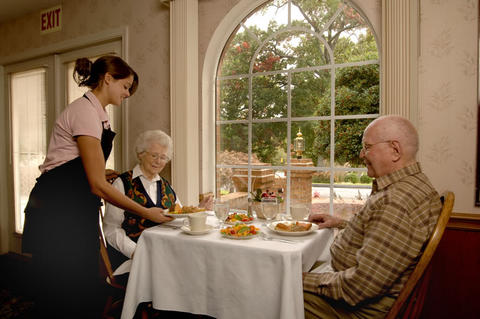 Fletcher Park Inn (FPI) is a Christian Independent Retirement Community nestled in the heart of the spectacular mountains of Western North Carolina where it is said the sun shines 300 days each year. At an elevation of 2,200 feet, our 450 acre campus is nearby to some of our nation's most tranquil mountains and pristine beauty. The Blue Ridge Parkway is a short 30 minute drive, providing hundreds of miles of natural beauty and wildlife. Fletcher Park Inn is a special place where people are free to be as young as they feel – a place where people recognize and celebrate the miraculous gift of life – a place for you to discover and re-discover fulfillment in your life.
Fletcher Park Inn is probably the most affordable retirement community with amenities and conveniences not offered anywhere else in this area. Having a 103-bed faith-based hospital, operated by Adventist Health Systems, across the street at Park Ridge Health is reassuring to even the healthiest of our retirees. Stay fit and healthy with a workout that can begin at 5 a.m. in our 2,200-member Lelia Patterson Fitness Center – also across the street. LPC has a junior Olympic-size swimming pool, therapy pool and 12-person hot tub, an indoor walking track, four pickleball courts, and a complete cardio-vascular room. All you need is the discipline to cross the street! Fletcher Academy, a fully-accredited Christian boarding high school, provides musical and sporting events open to the public. Some of their students work at FPI to help pay their expenses to attend school here.
Want to get away? The Asheville Regional Airport is 10 minutes away with four major carriers and direct flights to over 10 destinations. Asheville is just 17 miles north with the Biltmore Estate, dozens of fine restaurants, and shopping centers. Do you enjoy hiking and fishing? Many breathtaking views and trails along with camping sites and visitor centers are only an hour away.
FPI offers two residence options: Apartment Homes and Villa Homes. We have 78 villas ranging from 450 to 2,300 sq. ft. and 67 apartments, each with 325 to 1,000 sq. ft. Our dining room offers buffet luncheons for those wanting a vegetarian, vegan, or meat-based home-style meal. A complimentary light evening meal of soups, breads, and fruit is available to everyone.
Is all of this really affordable? Yes… very affordable. The FPI Worksheet link will give you the details. We believe we can make FPI your retirement community where "over the hill" simply means enjoying spectacular vistas!
But what really sets FPI apart from other Retirement Communities?  It is the friendly Christian people that live and work here. While the facilities and the grounds boast beauty all around, the value for the money is often cited and healthy alcohol/tobacco-free living is emphasized.  Those who live here say our friendly Christian community is what makes Fletcher Park Inn so special.
In fact, most will tell you they love it here!